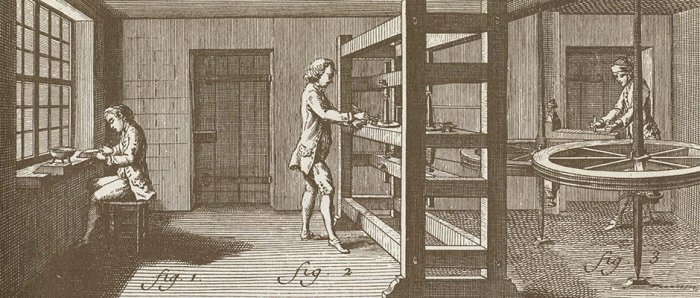 THE LODE VAN BERQUEM CONTROVERSIES | EN
"If the polemic is not over, it maybe admitted that the name of Louis De Berquem is associated to the diamond cutting technique. "
Any and all Antwerp inhabitant or visitor to this Belgian city has already seen the bas-relief decorating the corner of Jezusstraat and Leysstraat. There are few of them, however, who know the controversies about the discovery of the diamond cut.
Lode Van Berquem - Louis de Berquem - is the object of controversies. Some doubt whether he actually existed, others claim that he was happy enough just disclosing the secrets jealously kept of a corporation. Whatever the case, the reading of many old works or historical works on precious stones are intriguing because this Bruges man is always there whenever it comes to the discovery of diamond cutting. It is established, whatever the case may be, that the technique of cutting on an iron disk coated with diamond powder goes back to the 15th century And there is every reason to believe that the legendary character, Lode Van Berquem, also remains an actual fact: research in the Bruges city registers often returned the surname, although they never actually revealed any activity connected to diamonds; on the other hand, there is no single trace of diamond cutting prior to the birth of the Belgian when there are talks of the stone before his birth, it is always at the supposed rough stage. Never indeed, are the fires of diamonds, a typical consequence of its cut, mentioned in the old writings. So Charles the Great's cape was decorated with four rough diamonds. And also, in the inventory of the Dukes of Burgundy in 1432, it is indicated. "a gold necklace, with loose leaves, decorated with twelve points of naive diamonds." Still used today by the diamond dealers, the term "naive" refers to a natural stone or the rough part of a cut diamond Already more than one century ago, Henri Jacobs used to state that never did the elders talk about the fires of the diamonds which, however; may not be compared to any other gem owing to its qualities and its capacities to present, with such a level of intensity such phenomena as sheen, brilliance, reflection, refraction and dispersion There is a simple reason to it. the elders did not know how to cut it."
31/08/23

Kan men synthetische diamanten onderscheiden van natuurlijke diamanten?. Synthetische diamanten, ook wel "lab-grown", "created" of…

09/08/23

Diamant synthétique : Quels sont les moyens de détecter les diamants naturels des synthétiques ?…

27/07/23

Les perspectives de De Beers sont affaiblie après que le Botswana a conclu un nouvel…

09/07/23

Het voor-polijsten, schuren, of -sanding - volgt de fase die erin bestond de steen een…

20/05/23

De eeuwenoude cabochonslijpsel is de oudste van de slijpvormen; het werd al beoefend in Mesopotamië…

01/03/23

Le diamant pierre exceptionnelle, reine des pierres précieuses, a été épargné des synthèses pendant un…

11/01/23

Goud wordt internationaal weergegeven in "Troy ounce", deze maat komt van uit de middeleeuwen, toen…

23/11/22

Une falsification du diamant est disponible dans les « boutiques » autour de la gare…

20/10/22

Het typisch van opaal is het "opaliseren", de Angelsaksen noemen dit "play of color". Men…

04/09/22

Wel bekend bij edelsteenliefhebbers, maar minder bij het groot publiek is peridoot een mooie en…